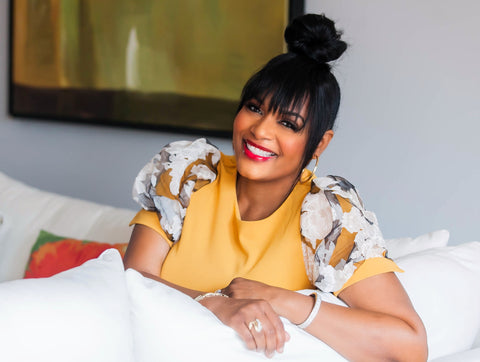 Get to Know Ms. Pennie
Pennie Crockett otherwise known as Pennie, is the CEO and Founder of Pennie's Tea.
She is a Chicago native who was a Professor of Health Science where she has worked preparing
students for future careers in healthcare.
She is an educator, a tea sommelier and health professional with a Master's Degree in Health and entrepreneur who doesn't mind sharing the secrets of better health and vitality.
Her message of craft blends of tasty flavorfully loose-leaf
tea and cold brewed ice tea has been well received by her audience that spans across the
country.
Pennie's expertise stems from her childhood upbringing.
From a young age, she witnessed relatives deal with various illnesses and conditions. This ignited a curiosity in the human body, leading her to pursue a career in health. Following much success as a medical professional.
As a survivor of domestic violence, it has become Pennie's mission to increase awareness of the
aftermath, both mentally and physically, of domestic violence and how to live with the trauma.
Utilizing the power of specially-blended tea recipes, Pennie combines the healing potential of
her brews with the message that health and wellness can help you heal. With her Master's
degree in Health, she has built an international business and brand that supports her number
one mission...be made whole again.
Pennie's Tea works directly with the Crisis Center for Women in Domestic Violence. She wants
to continue to help other women find their passion and strength like she did through her teas.
She's helping and healing one sip at a time.
Pennie's Tea is more than a drink… It's a sweet release like no other!!!
Learn More About Pennies' Story